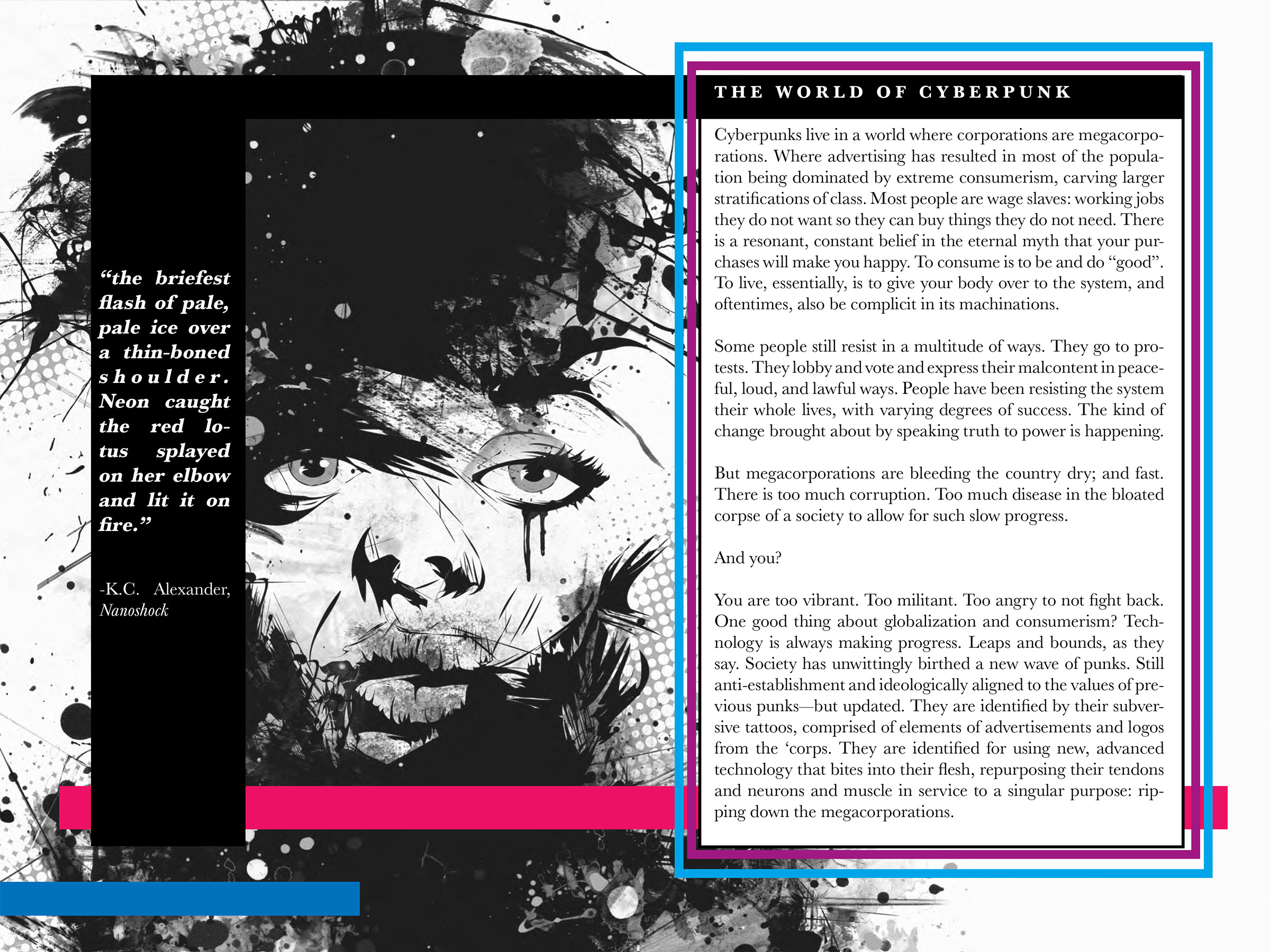 Veil 2020: Minimalist Cyberpunk Action Roleplaying
Buy the softcover or hardcover version of the game here.
This game exists because of a question: As World of Dungeons is to Dungeon World, what would the World of Dungeons equivalent of The Veil be? Rather than playing an old(er) school, rules-light, version of Dungeons & Dragons, the "retro" version of cyberpunk in the roleplaying game space is the game line: Cyberpunk; chiefly Cyberpunk 2020. 'Punks who rebel against megacorporations rather than delve into dungeons to find treasure. Veil 2020 is my answer.
A few stand out features of Veil 2020:
A simple roll procedure that facilitates the player contributing to the stakes and possible consequences of each roll for maximum investment
3 simple, flexible, and wide-ranging classes designed to accommodate familiar cyberpunk character archetypes and brand new concepts
A simple economy system that helps incentivize the player characters to hurt the megacoporations.Money gained for hurting the establishment counts toward character experience. Spend your time doing what matters and get rewarded for it!
An incredible layout from Lu quade, designed to be evocative of old-school Cyberpunk 2020 combined with modern graphic design and a synthwave/retrowave aesthetic
16 pieces of amazing cyberpunk artwork from talented artists: Sadia Bies, Fabio Comin, and Jonny Gray
Purchase
In order to download this game you must purchase it at or above the minimum price of $4.99 USD. You will get access to the following files:
veil 2020 1.3 pages 150 DPI.pdf
4 MB
veil 2020 1.3 pages 300 DPI.pdf
31 MB
veil 2020 1.3 spreads DPI.pdf
31 MB
Veil 2020 char sheet .jpg
1 MB